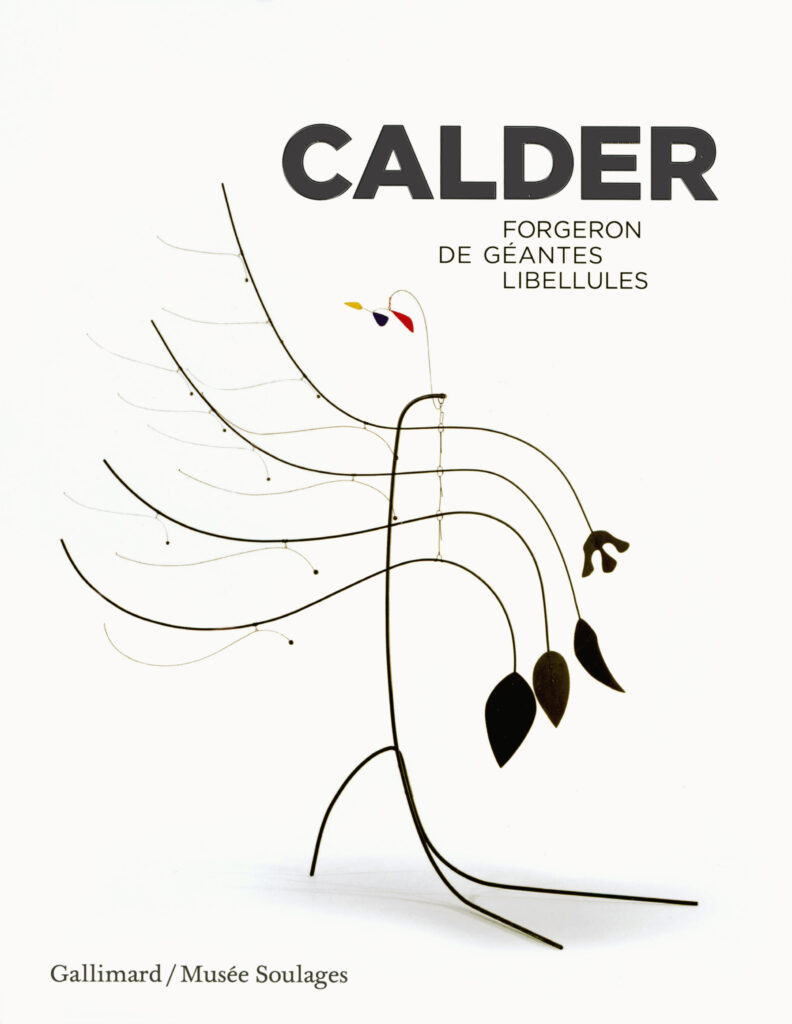 Calder, Forgeron de géantes libellules
(Calder, the blacksmith of giant dragonflies)
Published for the Calder exhibition "Forgeron de Libellules Géantes", 24 June to 9 October 2017 at the Soulages museum.
This quotation from poem a published in 1942 by André Masson opens the book and exhibition showcasing the work of Alexander Calder, the immense twentieth century sculptor. He crafted his own life like a vast workshop, open to the winds of the avant-garde and featuring his characteristic humanism. He lived like an "ingenuous engineer", overflowing with exuberant inventiveness. He was jovial, plump and affable, with a dark, Rabelaisian sense of humour. The exhibition at the Soulages museum, of international renown, presented 105 works created between 1925 and 1974.
Calder's painted metallic mobiles set sculpture in motion. After the war, they proliferated and became so familiar that 'a Calder' came to designate a sculpture moving in space, a sort of homage to tried and tested natural shapes, to the abstract theories of his time and to kinetics. Calder was a pioneer of all this. The joyous brutality of his colours stimulates our every sense. By comparison, the black Stabiles, placed on the ground, ever more disproportionate, stand like the guardians of our new towns and their gigantic architecture. His work also reveals the infinitesimal, wire figures from "les années folles" such as Josephine Baker, emerging from the "Bal Nègre" dance hall.
The book portrays Calder, an imposing figure of an American as portrayed in films, with his woollen shirt of flamboyant red. It also describes another Calder whose soul was French in the Paris of the 1920s. A particular example is his 1950s Cirque at Saché in Touraine, where he built a large workshop to create his metallic sculptures.
Édition Gallimard / Musée Soulages
Juillet 2017
22 × 28,3 × 2,2 cm
208 pages
ISBN: 9782072733284