The Omni Hotel in Dallas, facing the Convention Center, prides itself for its 1001 rooms. As soon as I step in, I hear that this week-end the hotel hosts the grand celebration of The Walking Dead (the most successful TV series of the day), with a two-day gathering of actors and fans. After 24 hours in the perfectly ordered streets in the Federal capital, diving into this world of zombies is sort of cultural shock -but travelling in the elevator with Chad Coleman, one of the key actors, I immediately measure the impact of his fame.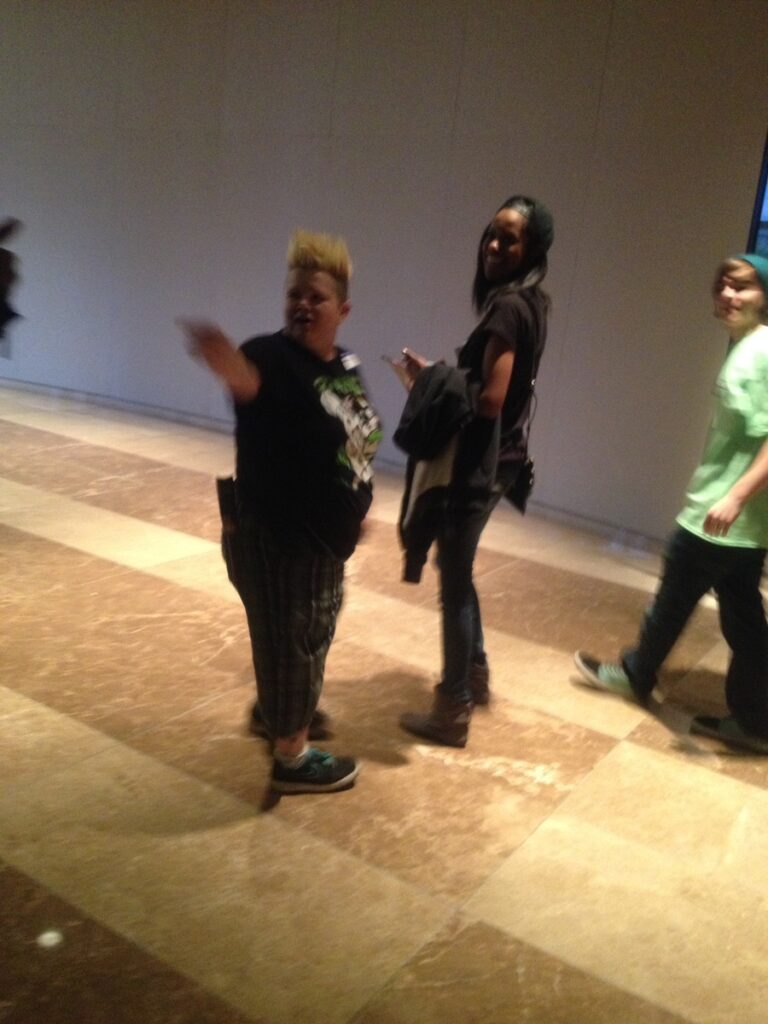 The next day, I plan to have a quiet dinner at the bar to work on my lecture, but my neighbor, the actor Nick Gomez is really fun and avid to learn, so we discuss the success of The Walking Dead as an accessible utopia. I turn him into a Rothko fan and he shows me that a selfie with him can secure 27 immediate followers on twitter ! Will they all become Rothko fans ? On a Saturday afternoon, many families are visiting the Dallas Museum of Art. In the immense white hall, people are greeted by two enormous Rauschenberg and Rosenquist works, while a 19th century marble sculpture is juxtaposed to a beautiful long Indonesian piece of sculpture.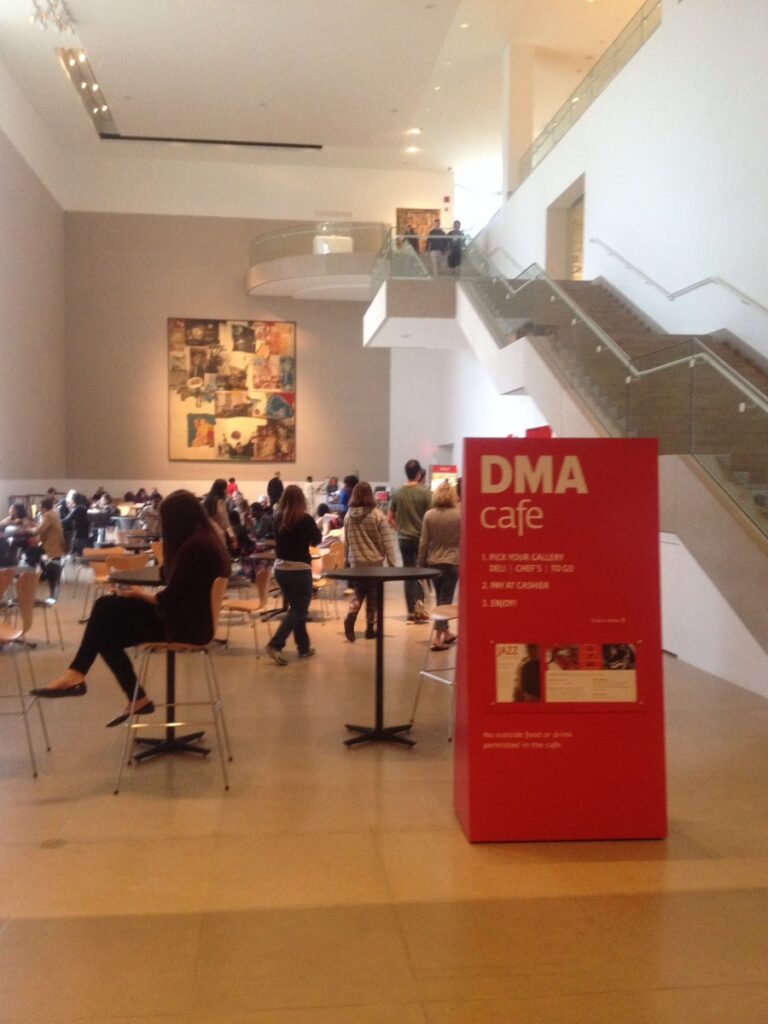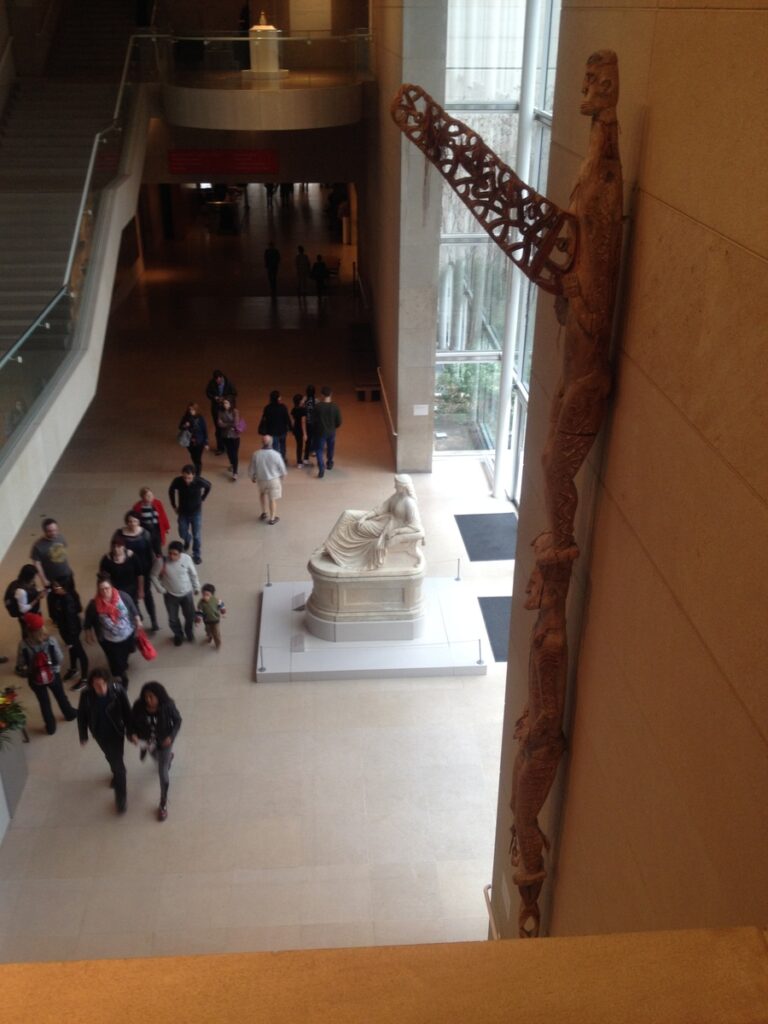 After the conference, many docents are asking questions about the relationship between Rothko and Greenberg or Rosenberg, about the atmosphere of the Rothko room at the Phillips Collection versus that of the Rothko Chapel in Houston. In the audience, I talk to Michael Dewberry, who's about to start a MA at Bard College. When I get out, I admire the Young Masters program, in which some talented young composers or painters get to be exhibited on the same walls as the old masters. Wandering thorough the collection I select the 1905 Fish House Door by John Frederick Peto and the 1930 Buildings by Charles Demuth that I would love to take home with me. But is it because of the hurricane that has just destroyed the island today that I remain stuck in front of a magnificent 1945 Standing Male Figure from Vanuatu ? Who knows ? But in these days when so much patrimonial art gets destroyed, the Standing Male Figure definitely states its power as a work of art.
Four years ago, when I spoke in Dallas at the Rachofsky House, built by Richard Meier, I was mesmerized by the place -but now that the owners have moved back in, I am invited to see their Warehouse. Unfortunately, I have no time before the plane leaves for Miami. I am not even able to return to the Louis I. Kahn building at the Kimbell, nor to his Renzo Piano addition that, both for the collections and for the buildings, have always remained in my memory as true gems.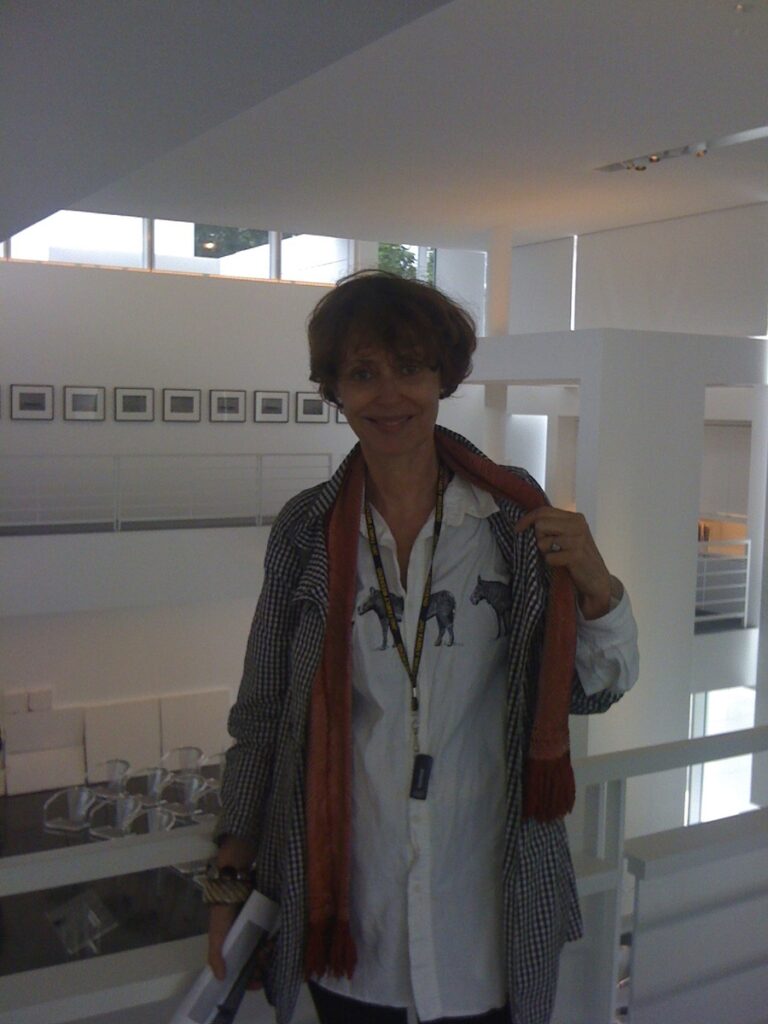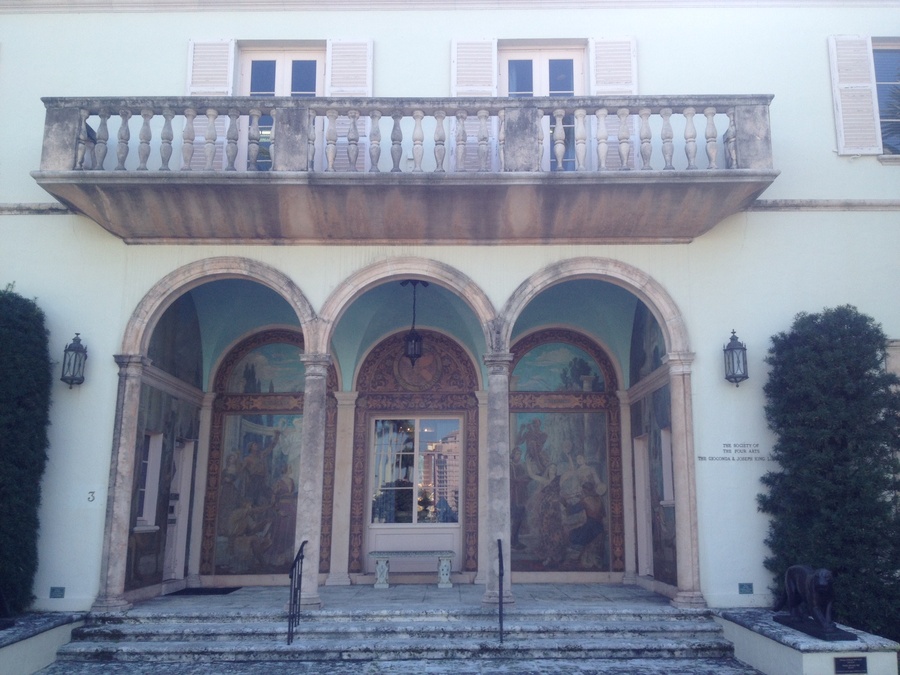 I am taken by surprise by the heat and the humidity when I land in Palm Beach. The luxuriance of the vegetation is staggering and a monkey greets me in the elevator of the hotel. The Society of the Four Arts, where I lectured 4 years ago, has acquired a brand new 25 million dollar education building. I am allowed to play Satie on the grand piano before I speak : what a treat ! The audience seems incredibly moved by Rothko's story. During the Q & A, I am asked to answer unusual questions : What was Rothko's participation in the WPA ? Was he linked to Josef Albers in any way ? In the audience, Henry Pillsbury's brother who was a diplomat in Africa and Jean Vallier, we used to run the Alliance Française in NYC. During the book signing, someone asks me to inscribe « tikun ha olam » in his copy, so that he remembers…
Before I leave Florida, I visit the the Norton Museum, where I select a Courbet still life of rotten apples, an enchanting Miro, I salute Rothko's mentors, Max Weber and Milton Avery, admire my friend Beth Rudin de Woody's impressive collection with beautiful Glenn Ligon's pieces –he's one of my favorite contemporary artists. And, always, the emphasis on education, with childen everywhere (here in front of two Georgia O'Keeffe paintings)