Resilience, Empowerment & Entrepreneurship Everywhere.
On my first evening on the island, the sky turned into a Rothko painting. At the Chilmark Library, the next day, after I presented Mark Rothko as an immigrant, an artist and a pioneer, I couldn't help mentioning that uncanny coincidence. With a hand-written poster on the road outside the grey shingle building and large bunches of country flowers everywhere, the Chilmark Library reminds me of rural Ireland. It is the second time that its director, Ebba Hierta suggests I discuss one of my books, and that my friend Monina offers to have me stay in Aquinah. Five years ago, when my visit lasted for less than 24 hours, the whole experience remained a little frustrating. Now, arriving on the island for a few days, I'm trying to take on board the different elements that always triggered my curiosity about this place. So much has been written on Martha's Vineyard and I've never been a fan of stereotypes.
Why include Rwanda in this Rothko Journal? Exploring Rothko's legacy throughout the world has been my motto in this blog, with a socio-historical approach, dealing with political, educational and migratory issues. Thus, I recorded the way different cultures projected their own interest into Rothko's art and experience –the French saw his institutional fights as those of a genuine intellectuel engagé, the Latvians focused on his childhood in Dvinsk, the Dutch were intrigued by his late search for light (similar to that of Rembrandt), the US interested by his status as a Jewish immigrant rejected from Yale, while in Korea his experience as a progressive art educator ringed many local bells. But the case of Rwanda is different. There is no true contemporary art museum in the country and, to my knowledge, Rothko's paintings have never been exhibited in Africa. However, on numerous occasions during this travel in Rwanda, so many discoveries brought me back to some of Rothko's most precious experiences that it became evident and necessary to integrate them here.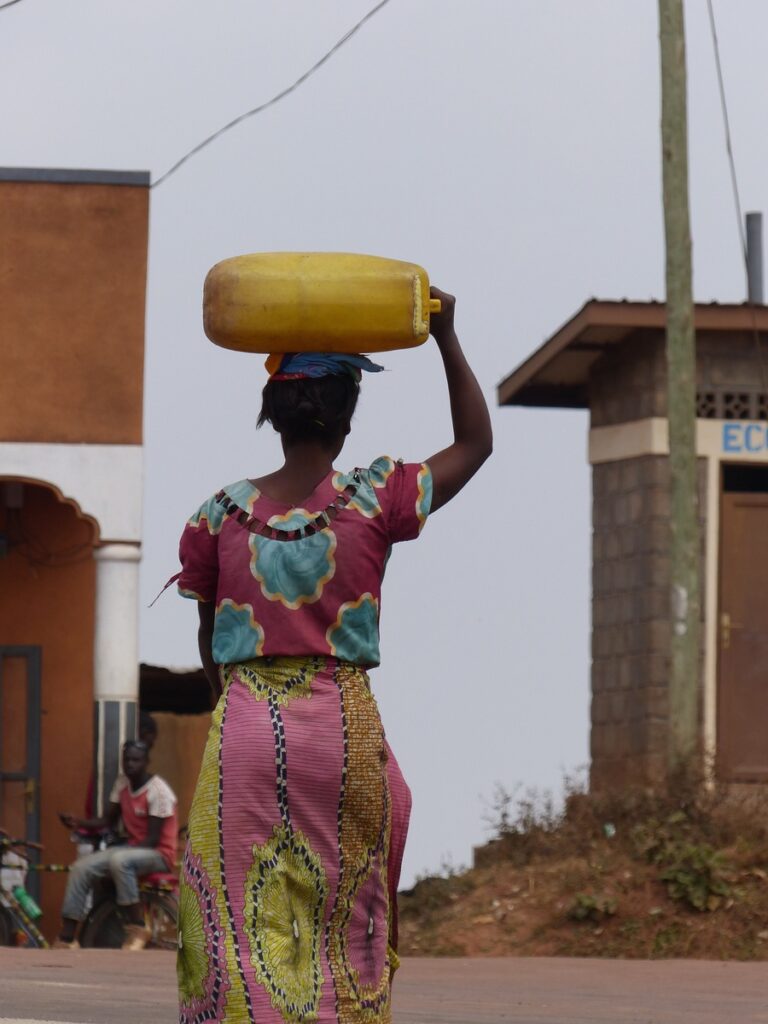 Kigali, 5 pm. Within one hour, night will fall on the city. Darkness arrives at once, within a few minutes, as everywhere around the Equator. For the time being, Kigali is still burstling with moto taxi-drivers in red helmets and yellow jackets, criss-crossing up and down the many hills of the city –from Nyarutarama to Kibagabaga, from Kimihurara to Kimironko-, shrewdly if dangerously avoiding traffic jams (one learns very soon that tapping on the driver's helmet is the only sure way the reduce his speed!). In the courtyard of the Inema Art Center in Kacyiru, following the rhythm of djembe drums, some twenty boys are carefully respecting the instructions of their teacher in a traditional Intore dance class. With great care, we bypass them to enter the gallery through the back. Interesting sculptures made of objets trouvés are hanging outside and I cannot help thinking of Bob Rauschenberg picking up garbage pieces in New-York City to conceive his first Combines in the fifties. Inside, a collective exhibition of paintings strikes me by the variety of its styles, and I especially appreciate Sam Kambari for his colored crowds as well as Abdelilah Bensas for his abstractions. Further away, we step into an open studio where artist Innocent Nkurunziza is working. He offers us a delicious fruit to share, we discuss his canvases (a work in progress), and he describes the purpose of the gallery that was created two years ago with his brother, after a trip to NYC: "It's not just a collective gallery", he says, "but also a dynamic place where we show artists from around the world, as well as a popular venue, open to all, where art is taught through workshops and training classes." Definitely, the Inema Art Center, as a local and convivial cultural center vibrating with all kinds of generations, with all kinds of art forms, is sending the message of empowerment through creation.
People are on the go everywhere throughout the country –walking, driving, riding, pushing, rowing. People working everywhere and always –carrying, sawing, welding, sewing, building, transporting, sowing, beakering, selling, cooking in public. Each single slope, carefully organized into terraces, seems cultivated and, even, over-exploited through tiny agricultural properties growing tea, coffee, rice, as well as kinds of fruit and vegetables.. People mainly travel by foot, bus, motorbike, bicycle; every single bicycle seems overloaded with huge bunches of bananas, enormous yellow cans of water, extravagant bags of potatoes or even, as we saw once, a whole pig attached to it. Craftsmanship, creativity, action are everywhere. Children, women, crowds are on the go and once, on the road from Uganda, we crossed one, two, three women in a row, carrying sewing machines on their heads. As far as public equipments are concerned, travelling along a brand new road in construction between Kibuye and Gisenyi which follows the Congo Nile Divide, we are struck by the impressive number of workers (both men and women) who, under the supervision of Chinese technicians, are busy designing, cementing and carefully lining the side-ditches to prevent floods during the rain season. Another day, on the shores of Volcanic lake Ruhondo, we are showed how the difference in altitude with twin lake Burera has been exploited through three huge turbines to create hydroelectric power which feeds 80% of the electricity in the region.
As we walk around from village to village, people come to us with a big smile; they are friendly, eager to speak, eager to share. In a suburb of Gitarama, on a dirt road, between rice plantations and a carpenter's workshop, we meet Hippie, a vivacious and funny 14 years-old girl fascinated by gender equality in her country (with the highest rate of women in government throughout Africa), and Celestin, 24, serious and driven, who's studying journalism and dreams to travel abroad. Fluent in three or four languages (Kinyarwanda, Swahili, English, French), these kids are knowledgeable and prepared. Through them, we measure the assets of an education policy in which teaching of foreign languages, civic values and technology has been strongly implemented in the last two decades. During this period, universities have multiplied by ten the number of students and Marguerite Umubyeyi, the director of libraries at the University of Rwanda in Butare, shows us around a magnificent campus, reminiscent of Californian universities.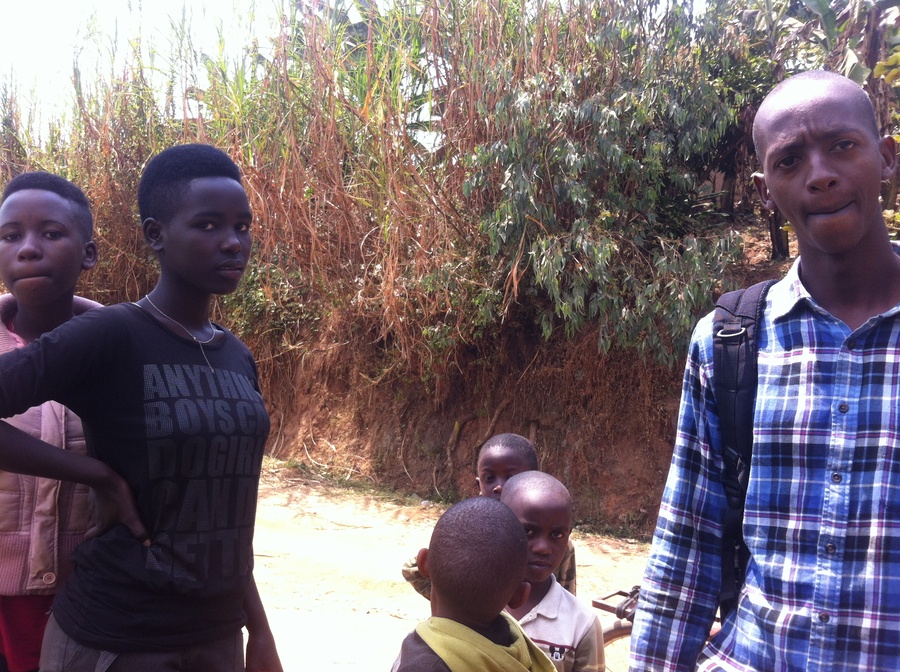 It's a somewhat different story with people from the older generation, but their energy is equally mesmerizing: forced to travel because of the political situation, they often had to live in Burundi, Congo, Tanzania, Belgium, England, where they experienced the ethos of survival, in a situation of migration and exile which turned them into resilient, hard-working and creative personalities -just like Mark Rothko. After the dynamism of the artists at Inema Art Center, we are interviewed at Radio contact FM by Albert Rudatsimburwa who also adds fluency in Dutch and Italian to the usual four of five languages spoken here by educated people. Generous, hyperactive, challenging, over-informed, Albert is the epitome of the dynamic entrepreneur, according to Schumpeter's definition: altogether involved in the business of music, information, sport, liquor, real estate, he implicitly states that Kigali is the center of the world. Hyper-connected and multi-tasker, he is a free-thinker whose energy is contagious as well as an open atheist in a country where people remain massively religious, i.e. Christian. He strikes us by both a critical behavior and an absolute passion for his own culture. While our live interview on the radio station is going on, he manages to answer a few tweets and challenge our views about the diversification of energies, before delighting us with his numerous Rwandan stories. Thus, we learn about collective paraphenalia such as the definite cult of Beauty, the etymological correspondences between English and Kinyarwanda (Albert conscientiously writes "TO BE" and «KUBA", then "EGG" and "IGI" on my travel notebook while we talk…), the admiration for the sacred inyambo cows reserved for the King (mwami), as well as the stories about mwami Yuhi V Musinga who was not allowed to cross the Nyabarongo river. Later, the conversation focuses on Rwandan education, with the need to add humanities to the blunt priority on technology, which would allow students to conceptualize on top of solving problems, and it ends with a question on security: is it by accident that Rwanda has become one of the safest country on the continent? Is it by accident that, from now on, its collective will seems to protect its people from violence?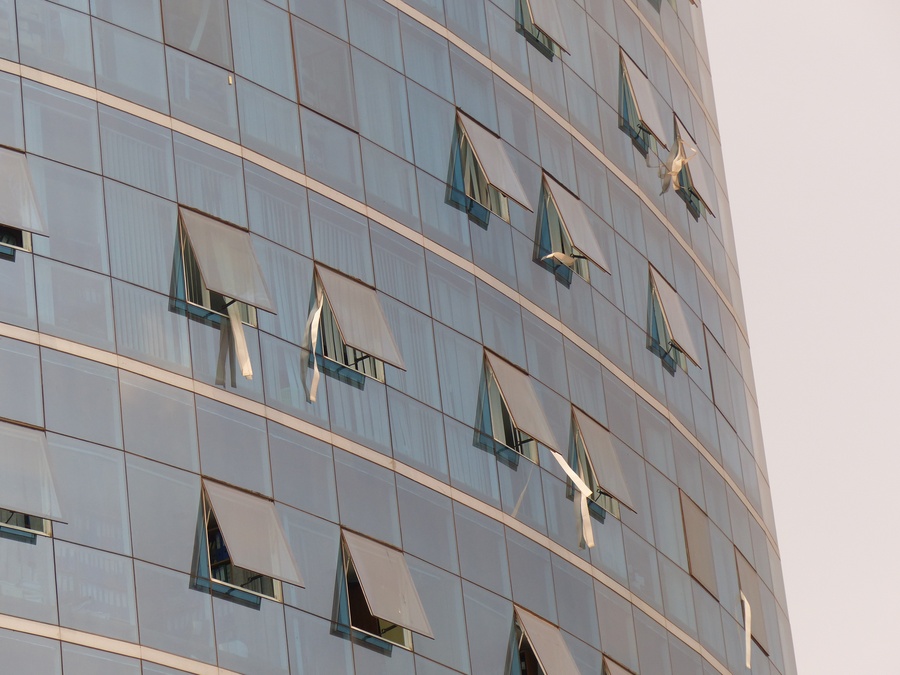 Although the size of Belgium, Rwanda seems much larger because of the astonishing beauty and the diversity of its landscapes (from 4500 meters high Volcanoes to sumptuous and gigantic lakes; from dry and flat savannah to infinite hills). Still, one just needs to hit the Congo border in Gisenyi (West), to see Uganda from Kinigi (North), Tanzania from Akagera (East), Burundi in Huye (South) to feel the limits of a territory with no access to the Ocean. But there is more to it. Little by little, we are trying to understand what makes this country so special and, furthermore, what tends to turn its miracles, its tensions, and its emergencies into a mirror of our own societies.
While we are gathering a few vignettes from our two weeks in the country, the complexities of the situation endlessly unfolds in front of our eyes, and we struggle to decipher the culture as we go. Thus, all the issues that we've been interested in recently -while reading Jared Diamond's Collapse: How Societies Choose to Fail or Succeed– come back to mind: demography, economy, development, access to natural ressources, education, migration, civil wars, relation to history. Definitely, although one of the tiniest countries in Africa, Rwanda manages to encapsulate most of the global issues that obsess us today. And, even if those issues have not been solved one by one, they resurface everywhere, floating and haunting, constantly challenging us. But what gives us the unmistakable feeling that time in Rwanda is so incredibly hard to grasp for a western mind? Is it because of the considerable gap in acceleration between different sectors of activity? Here, two workers are sawing throughout an eucalyptus trunk dangerously standing on the side of a road; there, a very sophisticated policy of implementing all school children with computers is taking place. Here, heavily overloaded bicycles are painfully carrying food; there, the possibility of paying bus tickets by cell phonechips is available to all.
Of course, a travel to Rwanda finds itself immediately filled by the terrible drama that the country underwent twenty years ago, with numerous scars of its recent past. In this respect, our encounter with Emilienne Mukansoro in Gitarama, thanks to historian Hélène Dumas[1], remains perhaps the most extraordinary moment, and helps answer our questions. A survivor from the Kibuye genocide, she switched from her teaching job into that of a therapist, offering the government to create a national training to heal the wounds of the massacres, before inventing an artists's residence in the very city where she was born. The conversation concerns national reconciliation, forgiveness and reparation in guacaca tribunals or through psychological workshops. Emilienne's four daughters are stunning, bright, forceful, and we listen carefully to the youngest one, Laurie, 14 years old and very focused, who has decided that she'll study Theoretical Physics in Paris!
[1] « Gacaca Courts in Rwanda : a Local Justice for a Local Genocide History ? », in Delage and Goodrich (eds.), History, Films and International Tribunals, New York/London, Routledge, 2012, p.57-73 http://cespra.ehess.fr/index.php?2628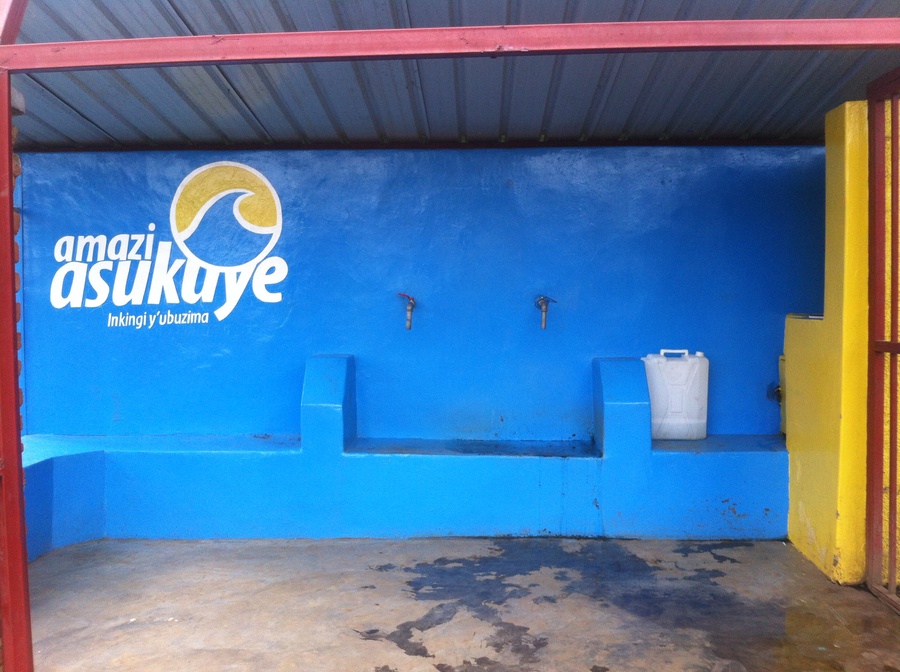 For historian Henry Rousso, who has been invited to tour the country for the twentieth anniversary of the Genocide, Rwanda has developed, using a model opposed to that of the western world, "a policy of traumatic memory, which seeks to maintain the violence of the past alive and vivid, as in the case of a human being unable to overcome his trauma. This sort of memorialization, he adds,/…/ maintains the original wound alive, as it does with the staging of horror and fear." Finally, Rousso concludes that "in a country as traumatized as Rwanda, and still deeply involved in a fragile and reversible process of reconciliation, one should leave free rein to the creation of an open, pluralist, critical and reflexive historiography." In a sense, this need to invent a new model of historiography, which could account for the ordeals of the past, seems to be echoing Albert Rudatsimburwa's attitude. Progressively, so many thoughts come to our minds that we soon feel the need to develop them further, later on -who knows?- in an essay of some sort.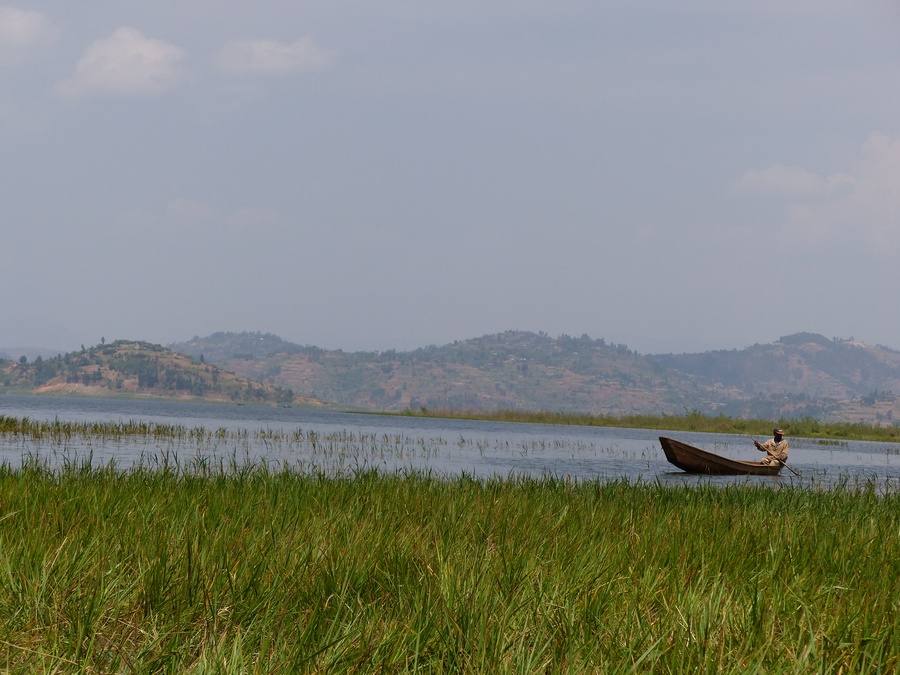 Before our trip, we had been reading Scholastique Mukasonga's novels, Philip Gourevitch, Jean Hatzfeld and Sondra Myers's essays, listening to journalists' accounts on their way back from Kigali, which all helped a lot in preparing it. But it was only by walking through the villages with the children running around us with water cans and cell phones that we came to measure the leaps in development that this country experienced. Will there be other leaps soon? Besides, everywhere in the streets, in the restaurants, travelling by bus, or by car, very loud music from Congo or Kenya was being played all day long, so much so that it was sometimes difficult to keep a conversation. The only absolute silent place was the Genocide Memorial, that we visited just a few hours before flying away. And that contrast still haunts us today.